What is Occupational Therapy?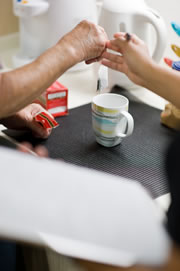 Occupational therapy is a healthcare profession and the occupational therapist is a crucial member of the rehabilitation team. An occupational therapist uses daily activities (such as dressing, cooking) to train clients with physical, cognitive or mental health conditions to be able to function in their lives and activities despite their disabilities.
Through assessments & treatment, an occupational therapist helps the client to,
REdiscover their potential;
DEvelop their abilities; and
FIND new possibilities.
This forms the motto for Redefind Therapy Centre, in our partnership with our clients.